It may be a fine line, but to increase pleasure and reduce pain is the aim of The Hedonist.

Walter Clappis — Winemaker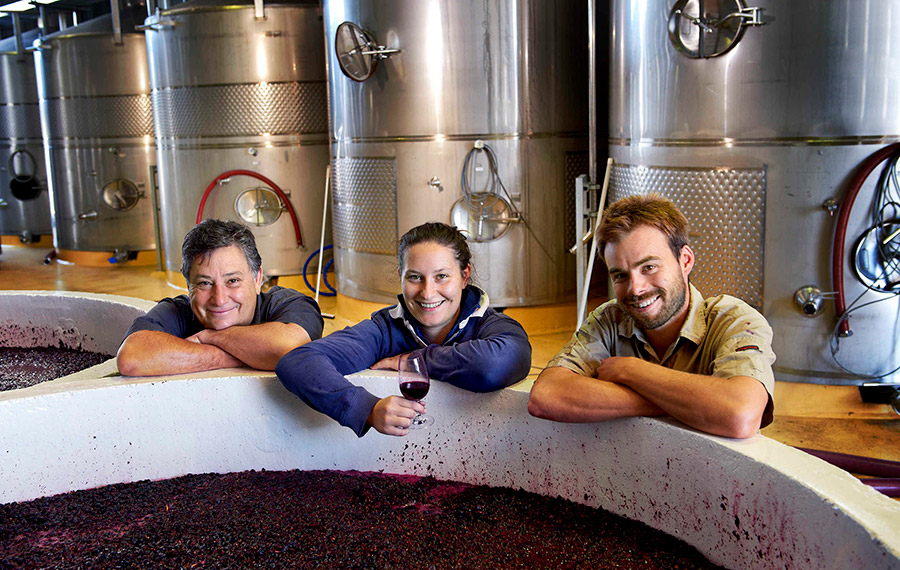 The Winemaking Team
A dynamic trio – the winemaking team consists of Walter Clappis, a veteran winemaker of 36 vintages, daughter, Kimberly and her partner James Cooter. Walter's experience and wisdom plus the energy and enthusiasm of the new generation, has created the perfect balance in the winery. All the wines reflect a purity which is consistent with the Winemakers and their philosophies.
Biodynamic Practices
Our wines are made using certified biodynamic vineyards and practices.