$25.00 / bottle
$255.00 / case (12)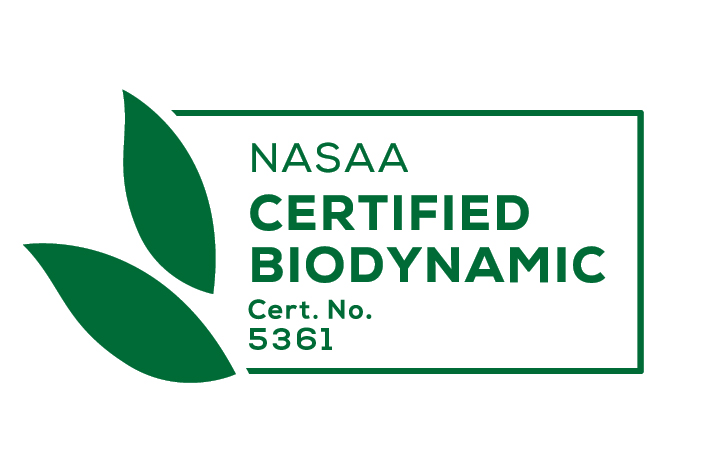 Sourced from three sites in Mclaren Vale; two separate parcels of Sangiovese from the Seaview district, 'Beautiful View' and a touch of our estate grown Cabernet from the Willunga Foothills. Certified organic.
The 2021 ripening season was met with our average rainfall for the first time in at least 3 vintages. Not only did McLaren Vale experience a wet winter, but also a luscious spring and a significantly cooler summer. This created magnificent ripening conditions from fruit set and flowering through version to final ripening. Yields were back up compared with the previous few vintages, coupled with arguably the best quality vintage so far this century. While vintage was long and drawn out, it created a relaxed picking environment and enabled superb balance of natural acidity, texture and tannin in the resulting wines.
Three parcels were crushed separately and left on skins for between 3-9 hours before gentle pressing allowing the perfect salmon pink colour to develop. The pressings were kept separate, then a small portion was blended back in to add structure and mouthfeel. The three primary free run parcels were fermented slow and cool, while the pressings were fermented warmer. Fermented dry, racked and earth filtered prior to bottling.
COLOUR

Pale salmon with pink hues

BOUQUET

Strawberries, peaches, rosehip and musk with some floral notes

PALATE

Refined and elegant, but with some texture and interest. Classic strawberries and cream on the palate with some persistent tart strawberry acidity and a touch of grip, building a moreish and creamy mouthfeel.
VARIETY

Sangiovese / Cabernet
ANALYSIS

Alc: 13%, pH: 3.24, TA: 6.4g/L, GF: 0.22g/L

HARVEST DATES
24-26 February 2021
BOTTLED

18 June 2021
2020 Hedonist Sangiovese Rosé
91 points -

www.nataliemaclean.com, Natalie MacLean, 9 July 2021
Produced by the Walter Clappis Wine Co. , The Hedonist 2020 is a Sangiovese rosé. Although the beginning of 2020 was marked by the terrible fires in Australia; McLaren Vale was one of the wine regions that managed to escape the firestorms. The 100% Sangiovese rosé is dry, medium-bodied and elegant with sweet dark cherry, red berry, finishing savoury and smooth on the palate. Pour with Montecristo sandwiches.

Sangiovese Rosé food pairings: chicken and ribs from the grill, pork tenderloin, Charming Grilled Chicken Wine
2019 Hedonist Sangiovese Rosé
Adelaide Review Hot 100 Wines 2019
2018 Hedonist Sangiovese Rosé
Trophy Winner - 2018 Royal Melbourne Wine Show for Best Rosé - Top Gold medal, awarded 96 points
95 points - Wine Companion 2020 Edition, Jane Faulkner, 01 Aug 2019
"Pale-pastel pink with a copper tinge; sangiovese gives this its fine acid line plus flavour. It's lightly aromatic, some red berries and spice, watermelon and rind, creamy nuances but it's the savouriness that seals the deal. And it's gluggability."
94 points -

Carolyn Evans Hammond, 26 Jul 2019, Get Ready. These Wines are Sure to Sell Out Fast When They Hit the Shelves August 3 (www.thestar.com)
This wine offers all the charms of Provencal rosé—it's bone dry, crisp, and understated—but with just a bit more power, complexity and length. The aromas suggest the most perfect strawberry-custard tart—the kind you might see in a fancy bakery. The entry is bright and mouth filling but not fruity or sweet. The wine suggests strawberries and apricots but its flavour is muted and merges with more savory nuances—toasted pastry crust, violet petals, cool clay, yogurt, red bell pepper, and more. And the texture is sleek and fluid but not glassy-smooth. There's a bit of fine chalkiness evident on the long finish, adding yet more gratification. The best pleasures are never too easy. Quite an intriguing rosé. Score: 94
2017 Hedonist Sangiovese Rosé
Silver Medal - Australian Alternative Varieties Wine Show 2017
2016 Hedonist Sangiovese Rosé
91 points - Wine Companion 2018 Edition, James Halliday, 01 Aug 2017
"Hand-picked in the early morning, crushed, 3 hours on skins before gentle pressing, cool-fermented in stainless steel. Very pale pink; the ever-moving bouquet throws up rose petals, apricot kernels (the Clappis descriptive touchstone for the bouquet and palate) and citrus-tinged acidity on the fresh, ultra-light and dry finish."