$25.00 / bottle
$255.00 / case (12)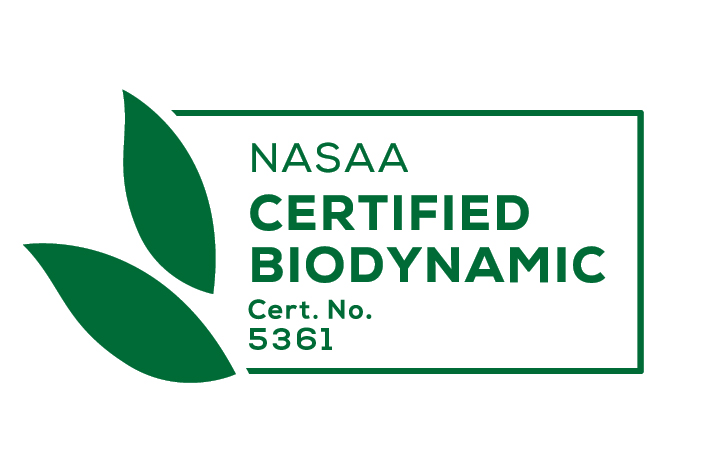 The fruit for the Hedonist Shiraz comes from our estate grown certified organic/biodynamic vineyard in the Willunga foothills, as well as from various organic and biodynamic vineyards in the Sellicks Foothills, Blewitt Springs and Kangarilla – all from vastly different soil profiles and aspects across the McLaren Vale district.
2020 was a vintage of quality over quantity. The season began with good winter rainfall, followed by a mild start to spring. However, the total rainfall was below average for the third year in a row. Summer started with intense heat in mid-late December. Fortunately, the rest of the season was cooler than average with some late rain in the season, which enabled the vines to recover from the early heat and ripen seamlessly. Yields were slightly down across the district, but fruit quality was of a high standard, despite the early challenges. While catastrophic bushfires ravaged the country, McLaren Vale remained free from smoke taint.
This blend comprises of several batches harvested over a period of approximately 4 weeks. The grapes were harvested with a selectiv harvester with an on-board de-stemmer and sorter, bypassing the crusher, straight from the vineyard into 10 tonne open-top fermenters to maintain some whole berry fermentation. An additional portion of the fruit was hand-picked and fermented whole bunch, which spent longer on skins. Malolactic fermentation took place in large (4,500L) and small (300L) format oak from carefully selected French coopers. Matured in oak for 18 months before final blending and bottling. No fining.
COLOUR

Deep red with purple hues

BOUQUET

Overtly aromatic, starting with cocoa scent, through tapenade to whispers of violet and lavender perfume.

PALATE

Generous and complex. Fine powdery tannins support the structure while augmenting the ensuing surge of fruit.
VARIETY

Shiraz

HARVEST DATES

3-29 March 2020

OAK TREATMENT

50% French oak foudre (2nd, 3rd & 4th fill 4,500L) and 50% seasoned French oak hogsheads (300L) for 18 months

ANALYSIS

Alc: 14% vol, pH: 3.47, TA: 6.3g/L, GF: 0.95g/L
2018 Hedonist Shiraz
Gold Medal - 2020 Decanter World Wine Awards
93 points - Wine Companion 2021 Edition, Ned Goodwin MW, 01 Aug 2020
"As delicious across this sort of winemaking regime as shiraz can possibly be in the Vale: a little whole-bunch; a lotta' whole berry. Four-weeks on skins and 12 months in a a melody of French oak, different ages and sizes. Violet and iodine scents. Joyously lifted. Then blue to mulberry and molten cherry. Olive, anise and pepper-grind, all cladding the gently swathe of pulpy tannins. A lovely pulse. Real flow and good length."
2017 Hedonist Shiraz
95 points - Wine Companion 2020 Edition, Jane Faulkner, 01 Aug 2019
"Estate certified organic/biodynamic fruit kick-starts this excellent shiraz that's fresh, buoyant and drinkable by the bucket-load. Restraint says by the glass and as this is a restrained McLaren Vale red, fair enough. Savour the poppy, red plums and pomegranate, threads of spice, the appealing grainy tannins and more besides."
Silver Medal - Royal Adelaide Wine Show 2018

Silver Medal - McLaren Vale Wine Show 2018

Lisa Johnston, www.winemusing.com, October 19, 2018

The Hedonist Shiraz offers many things to many people. It is made from grapes from biodynamic vineyards in McLaren Vale, a region known for its soft, juicy, immediately approachable shiraz. The Clappis family are committed to making their McLaren Vale fruit shine right across their range which is focused on red wines made not only from traditional regional treasures, shiraz and cabernet sauvignon but also tempranillo and sangiovese (including a sangiovese rosé).
In its purple hued, ruby depths you will find the typical pepper and liquorice sitting happily with red and black berry and cherry fruits. Then some cinnamon wafts along to add some depth and dimension. There is plenty of elegance to this fruit as it slinks down the palate which is fuller in body, detailed on the finish and long and lingering. I could sit down with a glass of this and a plate of venison sausages or even a chunky beef pie and be happy indeed. Whether you are after a wine that treads lightly on the ground, or should I say, vineyard, a wine that offers up the best of the McLaren Vale, or one that is simply delicious drinking for not a lot of cash, this wine gives generously indeed.

Quickie review «Juicy and plump berry fruit with a soft spice note. The Hedonist shares with a generous heart. »

Country of Origin: McLaren Vale, Australia
Tasting Date: September 2018
Price: AU $23| US $| UK £11.5
Drink: now – 5+ years
Needs food: no
Source: tasting

http://www.winemusing.com/the-hedonist-shiraz-2017/?fbclid=IwAR3hQxYB_KK9Wq4yCSF5-2jUKpkAJfmyeSRm4lcc49z2dGZDMiFH8p8mszo
2016 Hedonist Shiraz
94 points - Wine Companion 2019 Edition, James Halliday, 01 Aug 2018
"Destemmed, wild yeast open-fermented, 14 days on skins, fermentation completed in and 12 months maturation in new French oak, then a further 12 months maturation in used French oak. Deeply coloured; sophisticated winemaking has resulted in a full-bodied shiraz that will be very long lived, feeding on its balance and length, firm tannins that are nonetheless ripe one specific of its many building blocks. Gold medal International Shiraz Challenge '18 no surprise. Great value."
Gold Medal - 2018 International Wine Competition

90 points - The Wine Front, Campbell Mattinson, 21 May 2018
"Grown biodynamically, matured in both French (20% new) and American oak, filtered but bottled unfined.
Sweet with fruit, laced with oak, slinky smooth without being syrupy. Nicely done. The flavour profile feels riper than its 14% alcohol would suggest, with slightly baked/tar-like characters evident, but superfine tannin, that texture, a raspberried brightness and good overall balance put the wine in a good drinking/performing place."
2015 Hedonist Shiraz
91 points - Wine Companion 2018 Edition, James Halliday, 01 Aug 2017

92 points - The Wine Front, Gary Walsh, 19 June 2017
"Not too familiar with this producer, but good wine in the glass. Juicy raspberry, cherry, spice and vanilla perfume. Medium bodied, again fresh and juicy, almost playful, but not without depth. Tannin is ripe and lightly chewy, acidity fresh and unobtrusive, and there's a savoury spiced sausage thing going on as the wine closes. Great drink. So nicely turned out."
Gold Medal - 2017 International Wine Competition

Silver Medal - 2017 Decanter World Wine Awards - 90 points

92 points - Decanter Magazine (June 2017) - Alex Hunt MV, Roger Jones & Anthony Rose
"Firm, smokey note and a meaty texture - not classic McLaren Vale Shiraz but still intriguing, with real poise, balance and length."
2014 Hedonist Shiraz
Gold Medal - The 2015 Great Australian Shiraz Challenge